Alimiyya Program
A unique experience that brings together the rich Islamic and Arabic Sciences in the comfort of your own setting.
Males Program
Sun | Mon | Tues | Thurs
7.30pm – 9.30pm AEST
Evening lectures will ensure your studies won't get in the way of your work and life commitments.
Females Program
Mon | Tues | Wed | Thurs
10am – 12pm AEST
Late morning lectures mean that your evenings are free for you and your family.
Upon graduating, students will:
Have a sound understanding of the Qur'anic and Hadith Sciences.
Be able to understand complex issues pertaining to Jurisprudence, Creed and other matters of Islam.
Be issued with a permit to teach the Islamic sciences.
Have had acquired adequate ability to appropriately engage with classical texts.
Be able to contextualise Islamic teachings into western society.
Be issued with isnad of famous works of hadith.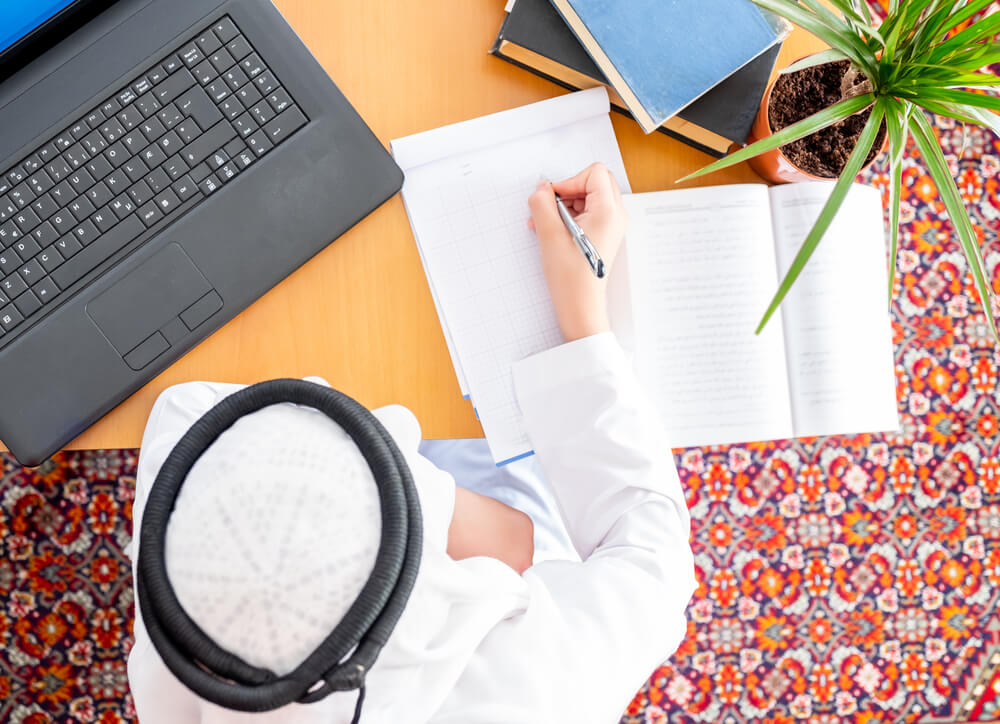 Stay in the loop
Subscribe to our newsletter to recieve all the latest and greatest. We'll send you news and updates about what's happening at Al-Ihsan.